Bilal Sunday School welcomes you to another school year and invites you to register your children for the 2019-2020 academic year. Read below for some important announcements:  
First day of School – Sunday September 15th, 10:30 AM Insha Allah 
There is no option for online registration this year.  
In-Person registration is only on Sunday Sep 8th 10:30 AM – 1:30 PM.  If for some reason, you are unable to make it to the in-person registration, please let us know as soon as possible by emailing us at admin@bilalsundayschool.com 
Your child must be 6 years old by September 1st, 2019 and enrolled in the 1st grade in the elementary school. 
New students (except 1st graders) who have successfully registered in-person will need to take a placement exam on Sunday Sep 8th 11 AM – 12 PM. Students who failed last year, will need to test on that same day.  
Payment is due at the time of registration.  
2019-20 Tuition Rate & Options: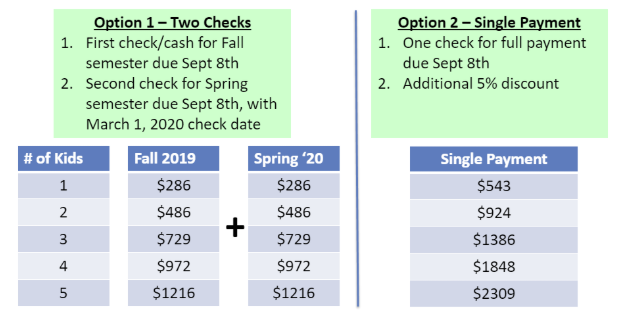 Tuition rate is going up by a modest 4% after 2 years, due to increased expenses
School will continue to provide a 15% multi-child discount and an additional 5% discount for payment for the full year 
No Electronic payment methods are available

All payments must be made In-person: Cash or Check. Checks made out to Bilal Sunday School
Thanks, 
Bilal Sunday School